Login
Log in if you have an account
Register
By creating an account with our store, you will be able to move through the checkout process faster, store multiple addresses, view and track your orders in your account, and more.
Create an account
A humble journey
11 Dec 2017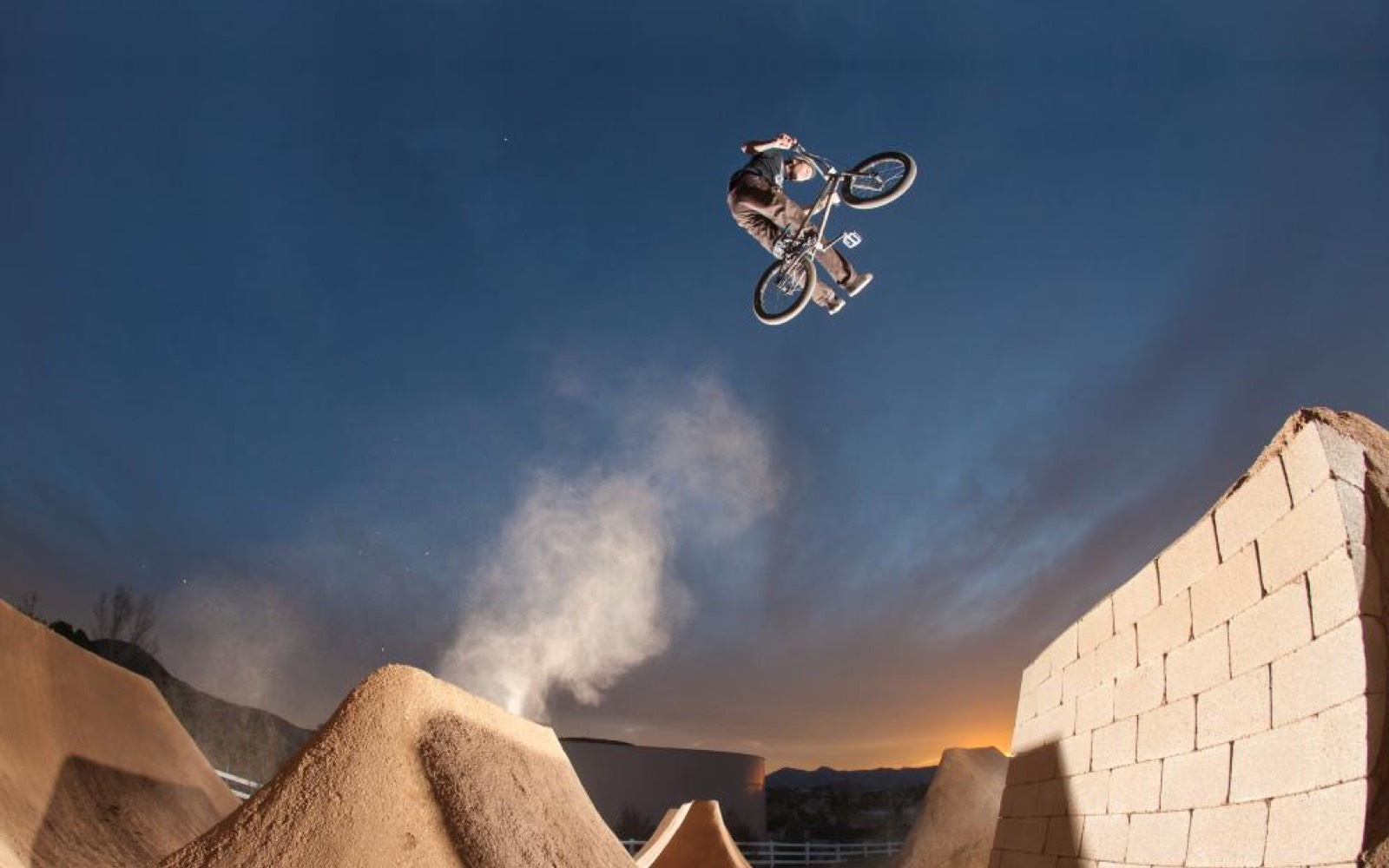 Carey Hart's longtime friend and pro BMX rider Heath Pinter, has been there from the beginning. He and Carey lived in a house together, (The Yellow House), with Mike Metzger. It wasn't always glamorous. In fact, Heath remembers a Taco Bell run where they didn't have enough money to pay for their food.
"I'll never forget us scraping change together in our cup holders and figuring it out. We had a lot of fun. Looking back, it's really crazy. It was a special time."
A humble journey led him there. Heath grew up in California with a single mom, often moving to new places for work. At first, he rode his bike to get around. Simply to get from A to B.
"Originally my bike was just transportation for me. Taking me to friend's houses and exploring."
In time, the journey from here to there became more interesting than the destination. He started to try things and experiment with jumps and tricks. This slow transition lit his passion for BMX. And then it hit him.
"A friend took me across town to some really big jumps. I became completely enamored and it took off from there."
He moved to a new town and started at a high school where he didn't know anyone. He quickly met a group of riders who were sponsored and going to nationals. Going to organized events was new and gave BMX a direction to follow.
"I laugh about it now because I think some of those guys believed in me more than I believed in myself. I was extremely naive. But I road like every day was my last."
And then he cashed his first paycheck.
"Vans Shoes was the first brand to support me financially. Having such a great brand believe in me really sparked the fire. Soon after I would sign deals with a handful of sponsors that shaped my career."
This was the era of videos. Carey Hart and Mike Metzger began filming a ton and their careers took off.
"I think we all influenced each other. I was doing tricks on my bike and they were mimicking BMX tricks on dirt bikes. We didn't think much of it at the time. I don't even know if they knew what they were doing at the time. They were actually pioneering a new sport"
Heath remembers when Carey attempted his first flip.
"When Carey did the first flip, I didn't want him to do it. His career was on the rise and we didn't know the dangers of flipping a bike upside down. Looking back, it was one of the most groundbreaking events in action sports at the time."
image
He was also there at the start of Hart & Huntington.
"After Carey moved back to Vegas, the conversations about H&H started over drinks. Carey always had foresight. He knew motocross was a short term deal and wanted to build something that would last. He started his first shop in the Palms. This would be the first Tattoo Shop in a Las Vegas casino."
Heath got a few pieces from the Vegas shop. Including his right sleeve, designed by legendary artist, Jime Litwalk.
"He's an unbelievable talent."
He credits Carey Hart for bringing tattoos into mainstream society, in a good way.
"Before, you would be considered a biker or a gangster if you had ink. Now, you could be getting your Masters degree at Stanford with a neck tattoo and people wouldn't question it. Carey really helped knock that barrier down."
Heath, on the other hand, has transitioned his career differently, making his mark with classic cars. Throughout the years Heath has aligned with great companies who have supported his efforts to build and race classics.
"I was always drawn to it. I love the design aspect of old cars and motorcycles. As soon as I made my own money I bought a 65' Lincoln Continental. Since, I've got more addicted to the process of designing and building more than just driving. The love of old motorcycles and cars is the only thing I would compare to the passion I have for BMX. There's always something to learn, it keeps me hooked."
A lot of what he does involves creating content for social media. It's a new era and he's embracing it.
"BMX Magazines are gone, events are down and people are doing their own thing on social media. I enjoy and struggle with it. But I know the future of action sports is social media. Young kids won't remember me, but I'm cool with that. I just want to be out riding with my kid and hopefully he will find the same love for it I did."
When it comes to his BMX legacy, Heath Pinter believes it did more than just put him on the map as a rider. It led to a pretty awesome life.
image
"It's not about riding the bike. It's where the bike can take you."