Login
Log in if you have an account
Register
By creating an account with our store, you will be able to move through the checkout process faster, store multiple addresses, view and track your orders in your account, and more.
Create an account
Good as Gold.
29 Jul 2018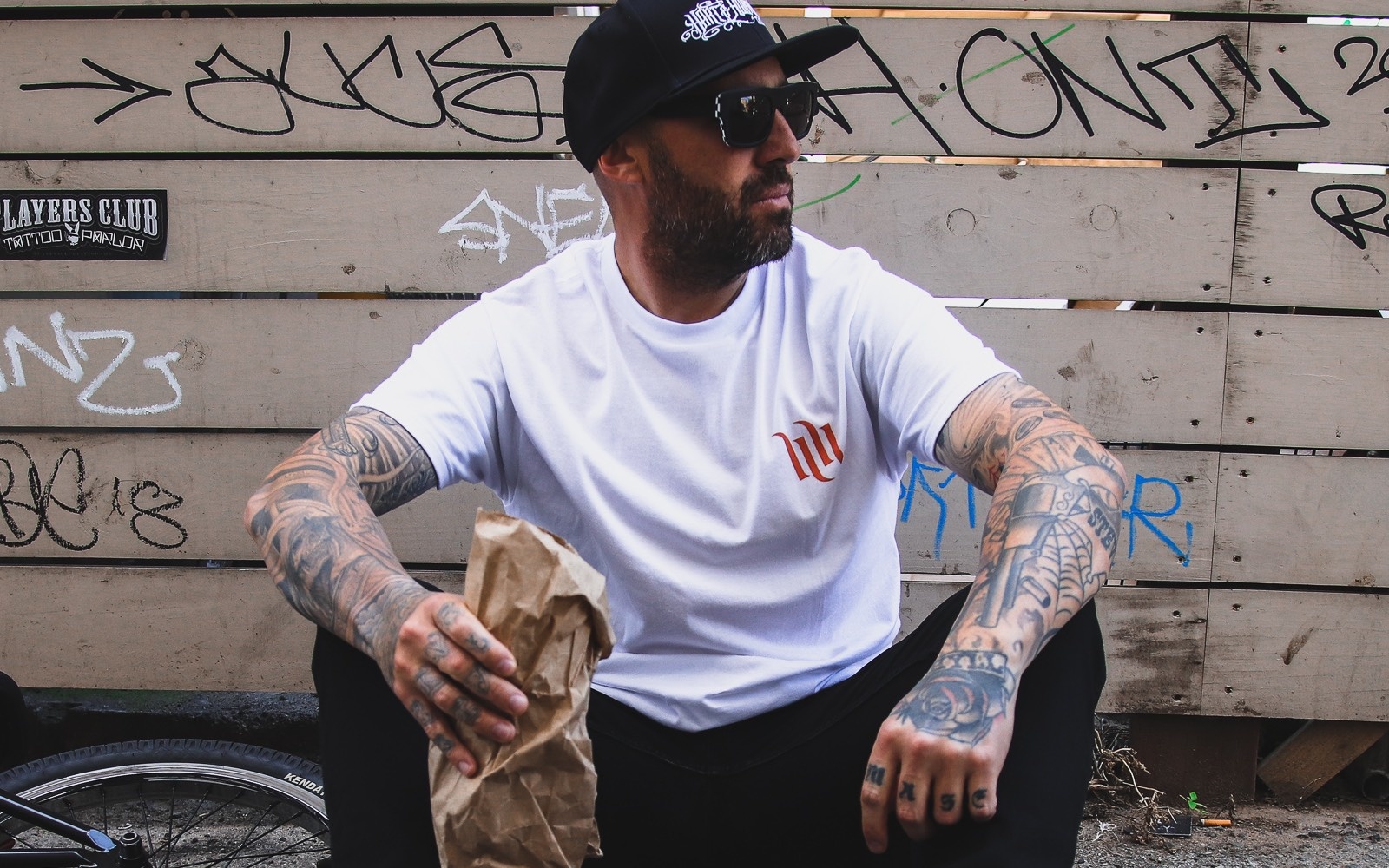 Moto X pro and Hart's buddy Mike Mason gives us a little jolt of inspiration, fueled by years of training hard, racing fast and jumping high.
I was 4 years old when I got my first bike. The passion was there from an early age.
He turned pro at 18 years old and hasn't looked back since.
When freestyle motocross began becoming popular, I started doing small fair demos and learned how to do the backflip.
Flipping a bike backwards isn't exactly easy.
The toughest trick I've learned was the backflip. All the other tricks are easy on dirt. But I learned at a buddy's place who had a foam pit. You're basically popping a wheeley on the top of the ramp, which is scary. Of course there were snakes and bees and lizards in it, we were in the desert.
When he wasn't landing in a snake pit, he was out crushing it in competitions.  Mason came in 3rd at his first Dew Tour, a 5-stop tour similar to X Games. This led to a bigger opportunity.
After the Dew Tour, the opportunity with X Games came up which is the pinnacle of Freestyle Motocross. I qualified 2nd and got a Bronze metal the next day.
It was pretty clear that this is a sport he could hold his own in.
I ended my X Games career with 9 metals, 4 of them gold.
His first gold is one for the books.
I went against the best guy for my first gold metal. When I won it I couldn't believe it. I worked so hard leading up to it. I had a good run the next three years. I got gold the next couple years. I stacked up a lot of metals, even though there was a lot of competition.
And of course, he met Cary Hart, a motocross pro he really looked up to.
I followed Hart for a long time, watching him in the series 'Crusty Demons of Dirt'. He was in all those videos. He was one of the only tattooed guys, and we were both from Vegas. Meeting him was like meeting your idol. But he was so cool, we hit it off right away.
Before long, Mason was all H&H.
I partnered with him and became Hart & Huntington sponsored. He started buying me bikes and they were covered in H&H. His shop and my career were both fairly new and we traded tattoos for sponsorship.
Like Hart, Mason has collected a bunch of meaningful tattoos.
Back when we were getting tattooed, we were a bunch of rejects. But of all mine symbolize something. They take me back to a time and I think that's cool.
One of his most memorable pieces is on his foot.
I got a Coors Light logo on my foot and I love it. My buddy was getting tattooed and I saw the neon across the street. I said out loud, you know what would be cool? And the artist offered to do it right then and there.
As for his moto career, not every race was as smooth.
No one ever won 4 straight golds and I wanted to. But my friend and I ended up in an accident.
But Mason still ended on a high note.
He lost his front end and hit my bike just right and snapped my break pedal off. But you know what? It grew me as a person. Even though it wasn't my fault and there was nothing I could do, I had a new determination to go out there and not let that happen again. So the next year I went to Austin and swept up pretty good.
Today, you can hear Mike Mason's voice as an analyst, covering the sport and staying in the mix in a new way.
I pay attention and stay up to date on the sport. I took the opportunity to be an analyst and call the events. When the cameras are on it can be nerve wrecking, but it's going really well.
It's Mason's way of staying in and giving back.
The sport has given me so much and I did so much more than I thought I would. I feel like I am forever in debt to it so anything I can do to give back, I will. I mean, I got to meet Metallica.
He's as hard core as they come, but a genuinely nice guy to the core.
It goes back to what Carey Hart taught me, just be cool with everyone. It's not that hard. We all get competitive when we get to X Games but when it's over, I'll have a good time and go get a beer. I want to be remembered as a guy that had fun on his motorcycle, got along with everyone and did some cool stuff.